I

t's such an honor to have Bethany House author Jody Hedlund join us today as she talks about her newest book, The Doctor's Lady.
Jody Hedlund is an award-winning historical romance novelist and author of the best-selling book, The Preacher's Bride. She received a bachelor's degree from Taylor University and a master's from the University of Wisconsin, both in Social Work. Currently she makes her home in Michigan with her husband and five busy children. Her second book, The Doctor's Lady releases in September 2011.

Don't forget to enter this month's giveaway for the chance to win a signed copy of Jody's newest release, The Doctor's Lady!
Priscilla White bears the painful knowledge that she'll never be able to be a mother. Having felt God's call to missionary work, she determines to remain single, put her pain behind her, and answer God's call.
Dr. Eli Ernest wants to start a medical clinic and mission in unsettled Oregon Country. He's not interested in taking a wife because of the dangers of life in the west and the fact that no white woman has ever attempted the overland crossing.But then Priscilla and Eli both receive news from the mission board: No longer will they send unmarried men and women into the field.
Left scrambling for options, the two realize the other might be the answer to their needs. Priscilla and Eli agree to a partnership, a marriage in name only that will allow them to follow God's leading into the mission field. But as they journey west, this decision will be

tested by the hardships
Questions &
Answers with Jody Hedlund
What was the inspiration behind The Doctor's Lady?
Jody:
This book is inspired by the true life story of Narcissa Whitman, the first white woman to brave the dangers of the overland trail and travel west. In 1836, she married Dr. Whitman, and then the next day left her childhood home and would never return for the purpose
of starting a mission among the Nez Perce natives.
It was my hope in this story to bring Narcissa Whitman to life. This heroic woman has often been ignored and at times even disparaged. In reality, she exuded incredible courage to attempt a trip many proclaimed foolishly dangerous. It was called an "unheard-of-journey for females." Because of her willingness to brave the unknown, she
led the way for the many women who would follow in her footsteps in what would later become known as the Oregon Trail.
What percentage of The Doctor's Lady is true? And how much did you add?
A

s with any
story of historical fiction, the large majority of what I've written was truly from the depths of my imagination, all of my creative meanderings of "what could have happened."
However, in my research of the Whitmans, I drew from numerous biographies. While I wasn't able to stick to every historical detail in complete accuracy, most of the story outline is taken directly from Narcissa's diary. I tried to follow the trail they took west as closely as possible. While I was unable to include every stop and incident of their travel for the sake of brevity, I did try to capture the essence of their journey. I included their travel first by sleigh, then steamboat, and lastly by wagon and horse.
Make sure you read the Author's Note at the end of the book where I explain in more detail which specific incidents came from the pages of her diary and what I made up for the sake o
f the story
.
How long did it take to write the book? What was most challenging?
T

he research took six to eight weeks. I wrote the first draft in approximately five months and fell in love with it.
However, the editing phase was the most challenging. Somehow in the first draft, I gave my main characters problems and character arcs that were too unlikable. My editors encouraged me to revamp my characters so that they would be more positive and appealing to readers. The editing phase took much longer than I'd anticipated and spanned several months, including two sets of major rewrites.
What Hollywood movie stars would you cast for your characters?
Dr. Eli Ernest needs to be played by Kevin Costner whose rugged, scruffy look in Dances With Wolves is exactly the way I envisioned Dr. Ernest. Eli is a man full of passion and unafraid of danger, and yet willing to learn and grow through the challenges he faces.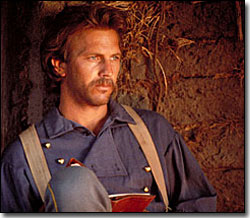 Priscilla White needs to be played by

Gwyneth Paltrow. Priscilla is a beautiful and elegant lady with Gwyneth's looks in Emma. She's not physically strong and she's a bit naïve, and yet she's determined and courageous.
Now, I have to be honest, I love reading your blog
.

I've found it to be very helpful as both a reader and a writer. How do you decide what content to post?
M

ost of the time, I try to write about things that I'm personally experiencing, issues I'm wrestling through, or lessons I've learned. I want to share the passions that are in my heart, but I like to do it in a way that can encourage and inspire my blog readers.
So, I find my ideas all over the place—from real life, from blogs I read, news articles that spark an interest, and even from readers who send me questions. I can usually find something to say about anything!
How has writing impacted your relationship with God or helped you grow closer to Him?
I

can usually express myself the best when I write things down. When I'm confused about an issue or need to sort through my thoughts, writing them out always helps me gain perspective. I have a journal that I write in most mornings. I use it as a place to express my thoughts, prayers, and concerns. Writing everything out helps me to bare my soul and express myself in ways that I can't do otherwise.
Concerning my stories specifically, when I put my characters through spiritual challenges, I'm usually learning and growing through their lessons too!
Since you're a romance writer, I feel safe asking this question. Which movie do you find most romantic--Casablanca or Gone with the Wind?
D

efinitely Gone with the Wind. I think it was one of the first movies that introduced me to the heart-wrenching passion that comprises a good romance. And of course, Scarlett has become an icon heroine—strong, feisty, and beautiful. Through her flaws she eventually grows into the kind of woman all of us want to be.
What author do you read the most?
I

read other Bethany House authors the most. Long before before I was contracted to write for Bethany House, my shelves were full of authors like Lynn Austin, Deeanne Gist, Tracy Peterson, Siri Mitchell, Stephanie Grace Whitson, Nancy Moser, and others. I feel very at home with Bethany House because now I'm getting to write the kinds of stories I've always loved reading.
But in all fairness, I also enjoy a lot of authors too, especially books based on real people. I've recently been tu
rned on to Michelle Moran and recently read her book

Cleopatra's Daughter.
If you could recommend only one Bible study for the rest of your life, which study would you recommend?
I

don't have one particular Bible Study that I'd recommend. But I do really enjoy reading spiritual truths from past heroes of the faith—like John Bunyan, Martin Luther, Johnathan Edwards, etc. I particularly love reading Puritan writings. Their passion, devotion, and love for God are completely inspiring and a wonderful model for so many of us with a weak modern faith.
And finally, can you tell us what's coming up next?
I

n 2012, my next historical romance releases. I'm really excited about this story because it's set in my home state of Michigan. It takes place during the 1880's at a time in history when the lumber era was at its height. Although the story isn't inspired by a true person the way my first two books have been, I do include several real people, particularly a real villain by the name of James Carr who was notorious in central Michigan for his violence for introducing white slavery into the state.
The heroine of the story is a young woman, Lily Young, who is looking for her sister who's caught up into the degradation of lumber camp life. While Lily searches for her missing sister, she fights against the evil that runs rampant around her, and she fights not to lose her heart to the lumber baron who turns a blind eye to the lawlessness of the lumber business.
Oh, sounds exciting! Can't wait to read it! Thank you so much for stopping by my blog today. It's been a pleasure to have you on here.
O
n top of releasing an incredibly awesome book, Jody Hedlund is hosting a great giveaway! You can win a
Be A TailBlazer Contest
, where she's offering a
Pioneer Prize Package

!